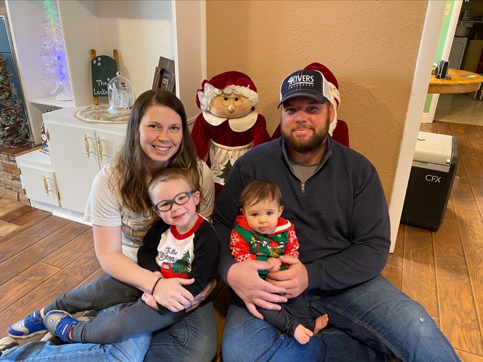 Springtime brings many new projects for our reclamation team. It's the perfect time to begin those growth projects that may have been put on hold due to the winter freeze. This week we're excited to highlight one of our team members from our reclamation division. Josh Anderson has been a great asset to the Fortress Development Solutions team and was nominated by Kate Graves.

Josh is an Equipment Operator on our reclamation team. He works on our pad building and road building projects and much more! He's a huge asset to our team and we're lucky to have him! Check out his full interview below.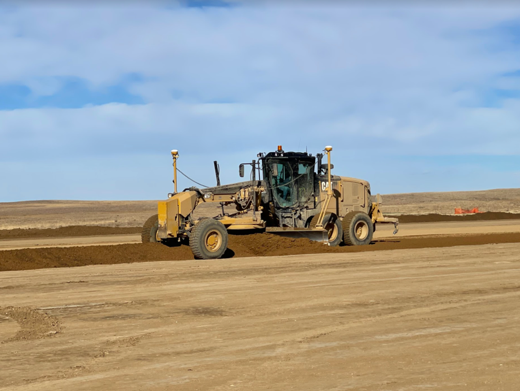 Q: How long have you been in the construction industry?
A: I have been involved in the construction business for a collective of three years.
Q: What made you join the Fortress team?
A: I wanted more experience in yellow iron equipment and at first, I wasn't sure if this would be a long-term job but since I've been here it has been a lot of fun and with Kate, Riley and Luke being involved now it has made it a good learning experience as well.
Q: How has your background led you to our Reclamation team?
A: With growing up on a farm, running equipment comes naturally.
Q: How does teamwork help on your job sites?
A: Teamwork goes a long way here. From getting a job knocked out faster or building up your teammate by giving them time behind the wheel of something so they are able to do it themselves. Also, working between the divisions with sharing equipment and man power with shortages in both.
Q: What obstacles does snow cause during the winter season?
A: From the snow or rain, it causes shutdowns with the chances of getting stuck, slick roads, and frozen ground. With snow on the ground it is difficult to know where your boundaries are on a reclaim site. Knowing that nothing is more important than the safety of our people and the care of our equipment, shutting down for the day is the best option.
Q: What projects have you worked on that you've enjoyed?
A: There have been many projects that have been fun and also challenging. We recently completed a reclaim that was located on the side of a hill, getting the slope right and fill of the site to the landowner's desire made it interesting.
Q: What motivates you and what do you do for fun outside of work?
A: Having time to take the family to the lake and also teaching my son how to fish and to have patience.
Q: What advice or tips would you give to someone looking to get into the construction industry?
A: My advice to people joining our team or just getting started in any job is to not be afraid to ask questions. Know that everyone started out with zero experience at one time.