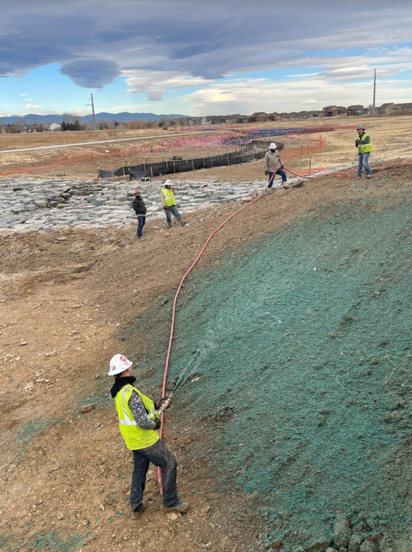 As we're past our final freeze of the season we're looking ahead to warm weather, sunny days, and hydroseed season. There may not be an official season for hydroseeding but Spring is a great time to get your land ready for growth. With a record-breaking rainy season in Colorado, we're looking at even better chance to see substantial growth. We're breaking down the top ways to stimulate growth, and the best conditions needed to kickstart your hydroseed.
Spring is a great time to focus on hydroseed growth. With warmer soil and fresh rainfall, your hydroseed will take off quickly. When you're driving around and see our green hydroseed you're getting the highest quality seeds. Our process ensures your area gets covered and grows on a set timeline.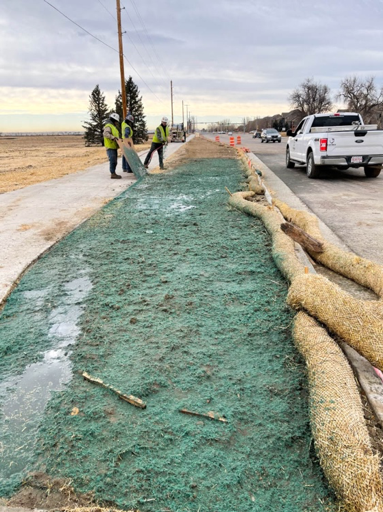 Watering your hydroseed will ensure a great growing process. Our hydroseed comes pre-mixed and ready to grow. Through our placement process you're going to see high quality and spaced growth. You can see results as early as 5 days after planting! To get a quote for your business, check out our website.
Hydroseed can also be done in cold weather as well. If you plan to wait till warmer weather note the estimated last freeze for the year in your state. In Colorado and Wyoming, the last freeze of the year should happen in early to mid-May. Once your business is ready to focus on growth and revitalize your land, give us a call. At Fortress Development Solutions we've been in the construction and oil and gas business for over a dozen years. Learn why we're a trusted favorite in the Colorado and Wyoming area.