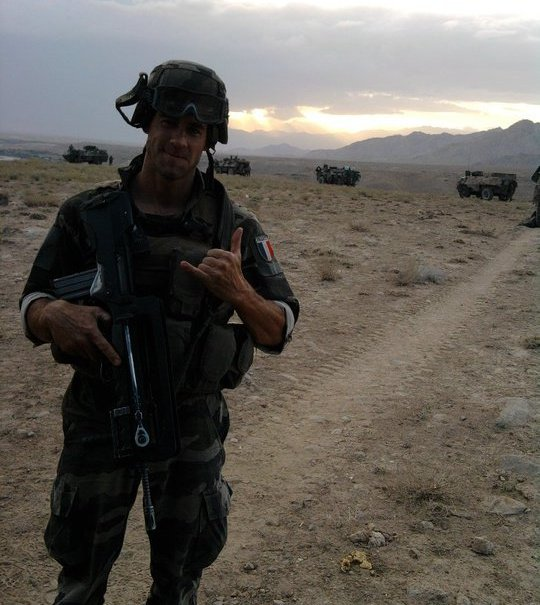 In honor of Veteran's Day, we have a special employee spotlight featuring Luke Leonard. Luke served in the Foreign Legion doing three tours in Afghanistan, Libya, and Mali from 2009-2014. We're lucky to have him on our team in the Reclamation Division. Luke loved the teamwork and discipline he learned while serving. When asked what advice he had for anyone looking to enlist Luke said, "The army prepares you for any challenges you'll face in civilian life because of the attention to detail and the high standards. I would recommend the military for anyone who is looking to serve. There is a job for everyone in the armed services."
We asked Luke a few questions about his experience working for Fortress Development Solutions and his experience in the Army. Get the full interview below.

Q: How long have you been in the business?
A: I have been in Oil and Gas for 3 1/2 years

Q: How has your service helped shape your career?
A: My military service helped shape my career by giving me the discipline and motivation to work hard and the ability to work well in teams.

Q: What made you decide to join the Fortress team?
A: I joined the Fortress because I had always wanted to work in the Oil field.

Q: How do you maintain safety on the job and with your team?
A: I maintain safety on the job by being aware of the conditions around me and working as a good teammate.

Q: How has teamwork played a role in your latest projects
A: Teamwork is the most important aspect of the job we do here. A good attitude and constant communication are essential.

Q: Describe a typical day in the life on your job sites.
A: Our days start the day before with a dispatch which lets everyone know what they will be doing the next day. In the morning we pre-trip our trucks, equipment, and implements before we start. Once on-site, an assessment is made of the work area and we fill out a JSA. Once our SOP's are established we get to work.

Q: What do you do for fun outside of work?
A: My hobbies outside of work are target shooting, fishing, riding my motorcycle, skiing, and snowmobiling.

We want to thank all the Veterans who have served our country!