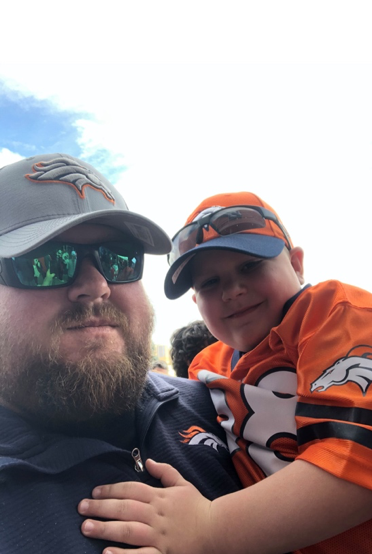 One of the toughest obstacles in construction is making sure you have the right team in place. At Fortress Development Solutions we're lucky to have many top construction employees who have the experience and knowledge to get the job done! This week we want to take a moment to spotlight a very hardworking and dedicated employee as part of our employee spotlight series. This individual has shown great strides and consistently great performance while staying dedicated to Fortress. Today we honor Nick Randall who was nominated by one of our owners. We sat down with Nick to learn more about his background and what makes him stand out!
Q: Tell us a little bit about your time at Fortress Development Solutions.
A: I have been in the oilfield for 17 years with a wide range of experience. I have done everything from drilling to completions. Heavy Equipment is where my heart is. I started with Fortress in 2018 driving a water wagon for dust control. About 6 months after I started, they needed help in a dozer, so I volunteered. I began building pads and roads. Shortly after that, I started taking on more and more responsibility until I worked my way up into a supervisor position. I continuously tried to watch and learn from my leaders, to develop the skills and knowledge that I would need to move up in the company. Now that I have found myself in this leadership role, I look forward to coaching and helping those on my team that would like to grow.
Q: What does a typical day look like for you?
A: A typical day for me starts with multiple phone calls to start organizing the day including jobs coming in for the day, moving guys around, and getting locations to locators. Once everything is organized, I start checking on my guys to make sure they have everything they need to be successful for the day, such as locates, specific instructions from the company man, going over blueprints for the pads, making sure we have the correct elevations, etc. After that, things start calming down, I start checking emails, monitoring the progress of jobs, or meeting with company reps to pass on progress and check-in for any changes. Towards the end of the day, we start hauling fuel, setting up generators in cold weather, and start making phone calls to set up for the next day.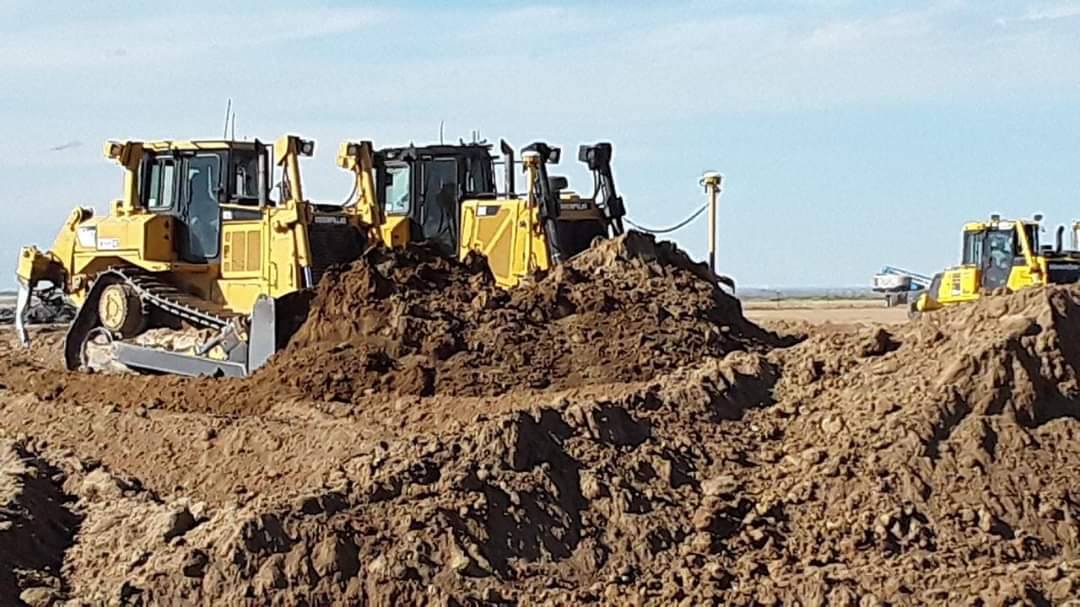 Q: What's a recent project you've completed that you're proud of?
A: I would say I am most proud of the Mustang project on the ranch. I was there when the first load was dropped for building the new road. I was able to be part of each and every pad whether I was running equipment or supervising. There was a lot of sweat, tears, and bad weather, but in the end, it was amazing to see it all come together. There were almost 9 miles of road and 16-18 pads completed in about 18 months. I will never forget the day we were invited to the ceremony to turn on the first well. Even though at that time the project was not fully completed, it was awesome to see it coming together. When we started the project, it was just green pasture and two-track roads, now it's two-lane roads, with street signs and stop signs. It's been really cool to see ranchers and oil and gas co-exist. I look forward to seeing what our next phase has in store.
Q: Congrats on recently being promoted! What are your new roles and responsibilities?
A: My additional roles and responsibilities will be more involved in the bid process, communicating with the company man, managing more guys, and more of an administrative role with meetings, assessing job sites, and strategizing on the growth of our division.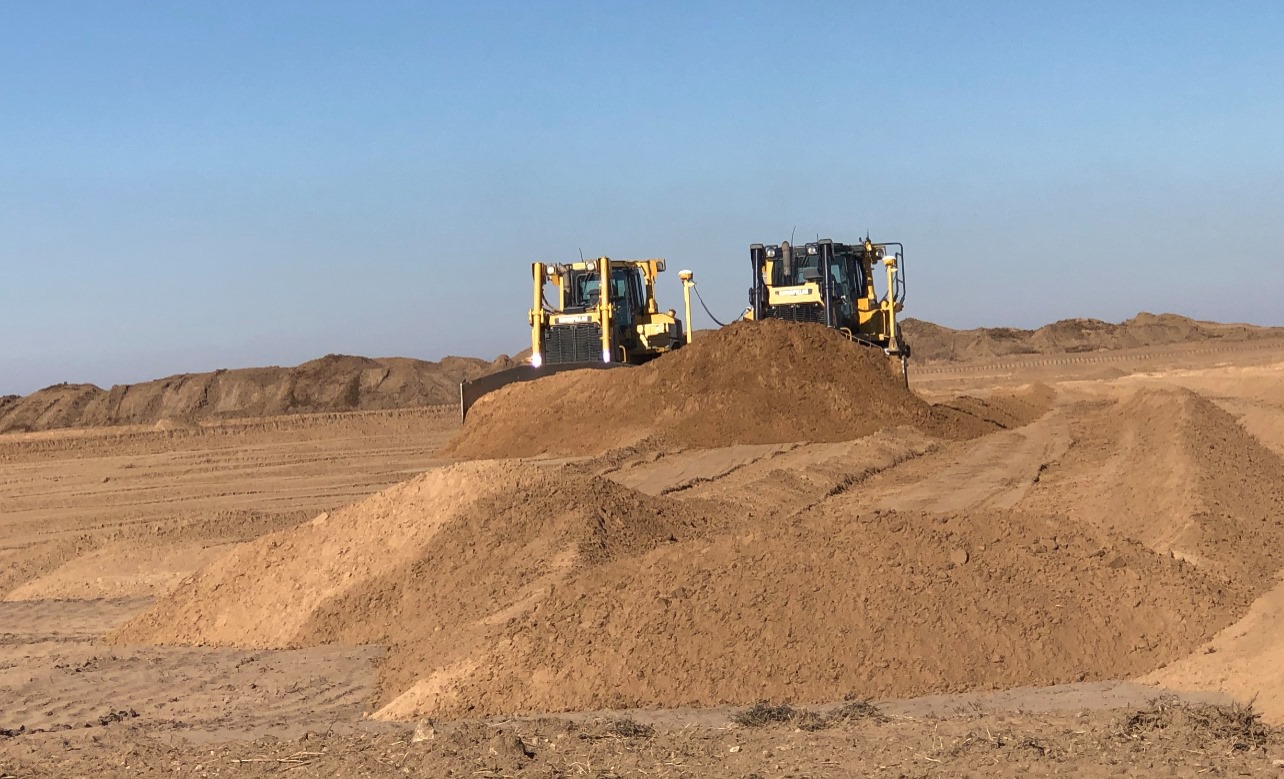 Q: What are your goals for 2021 and where do yourself with the company in the future?
A: My biggest goal this year is to become a better leader for my division. I think we have a strong team now; I would not be where I am today without them, however we can always do better. One of my favorite quotes is from Dean Graziosi "Build a team so strong you don't know who the boss is". I aim for this on a daily basis. I would also like to spend more time learning ways to increase profitability and being more efficient in my division. I always strive to continue learning about our industry and ways to make it better. In the future, I would like to become a stronger more professional leader that others look up to within the company. Art told me one time that if I did a good job and I was successful, maybe one day I could retire here. In the future, I look forward to making this a reality.
Q: What's the biggest challenge your team has on the civil/dirt side of things?
A: Our biggest challenge right now is the short days and bad weather. It makes meeting deadlines challenging. During the winter months, we try to build in additional time for this reason, but it can be challenging to coordinate and adapt around mother nature.

We're very excited to feature the hard work being done by Nick and showcase our talented team. If your business needs civil construction or dirt delivery, look no further. Trust Nick and our team to get the job done. We also offer many other construction development services including:
• Hydro Excavation & Daylighting Services
• Pipeline & Facility Construction
• Waste Management
• Equipment Hauling
• Civil Construction & Grading
• Reclamation & Restoration
• Dumpsters
• Material Hauling
• Drilling Services
• Water Hauling
• General Roustabout